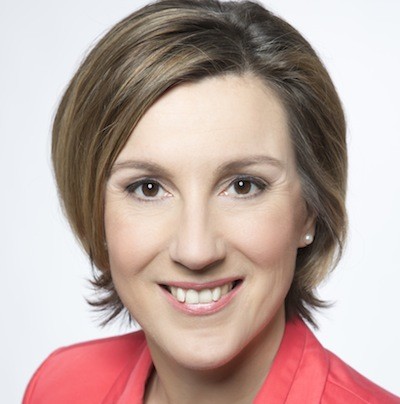 pruefig@die-medientrainer.de
+49 (0)40 890 70 986
+49 (0)172 401 17 22
is one of just a few certified media trainers in Germany. In 2020 she also completed a Master's Degree in Cognitive Neuroscience. Her theme: acoustic charisma in light of brain research. Or: What exactly did Steve Jobs do inside the heads of his audiences? Katrin is currently training to become an "Agile Coach." She has a doctorate in communication sciences and from 2018 to 2020 she was Professor for Journalism and Business Communication at the University of Europe for Applied Sciences.
Katrin's career as journalist, reporter and presenter goes back almost three decades. In addition, since 2002 she has worked as a communication and media trainer both at home and abroad (Afghanistan, Yemen, Tunisia), working in three languages (German, English and French).
Until 2014, she presented the main evening news on two of Germany's leading channels, Tagesschau (ARD) and Tagesschau24. She also appeared on two business shows: Plusminus and Markt (NDR). In the studio and as a reporter she has carried out more than 3,000 interviews – with heads of state and pigeon breeders, entrepreneurs and trade unionists, experts and inventors, central bank chiefs, people who have sponsored park benches, and the Dalai Lama. She has received numerous prizes for her work.
Furthermore, Katrin moderates high-level events both Online and Offline. Most recently, this included an Online panel discussion within the framework of the German Presidency of the EU Council (#MySocialEurope) in September 2020, the hybrid international expert conference on EU Chemicals policy on behalf of Germany's Environment Ministry in October 2020, the annual opening event of the German Transport Forum in 2020, the National Logistics Congress in 2019 (for the Ministry of Transport and Infrastructure), as well as future dialogues and scientific events in both German and English.